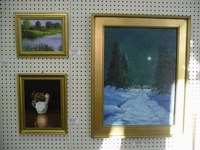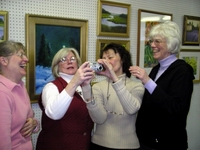 (Click on any of the pictures for a larger, clearer image.)
My mom and three of her friends had an art show and sale in Reading this weekend. Those are three of my mother's paintings, on the left. If I had my way, which I rarely do, they would have sent the photograph on the right to the newspaper instead of the traditional police line-up. The four artists are, left to right, Fran Nola, Christine Riccardi, Cheryl Warner Foley, and Diane Sawler-McLaughlin.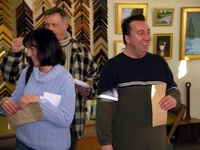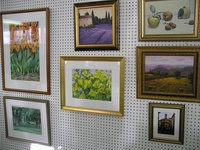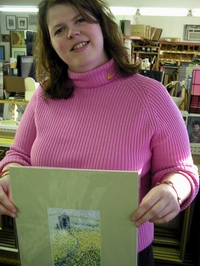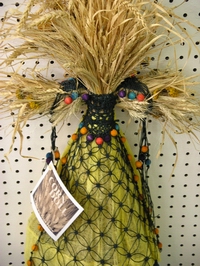 The show included original oil paintings, watercolors, and photographs, as well as matted originals and reproductions. Three-dimensional artwork included these corn dolls and the (anatomically correct) goat pictured below.
If you are in the Boston area and you own a pair of black shoes (you want to fit in, don't you?) you should stop by the Artist Shoppe and Gallery, 281 Main Street, Reading, MA. Call (781) 944-6424 for store hours.